Here you will find all the relevant information you need to report about Buzzidil.
If you have further questions, please do not hesitate and contact us anytime directly.
#lovetowear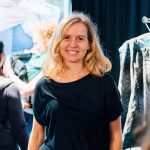 Your contact
Dr. Bettina Stomper-Rosam
1120 Vienna, Gaudenzdorfer Gürtel 43-45/0C
office@buzzidil.com
+43 650 240 48 92
Since its foundind in 2010, Buzzidil ​​has stood for one thing: innovation.
Carrying your baby is not just a trend, it's an attitude: security for babies - freedom for parents.
Our mission has always been to develop the best baby carrier - without compromise.
Sustainability and transparency are core corporate values ​​as well as the support of children and their parents. Bettina Stomper-Rosam knows what she's talking about, after all, she has four children herself. And these are also the reason why Buzzidil ​​exists today.
You have more questions about our babycarriers and Buzzidil? Then contact us!